Online Couples Counseling for Veterans
Through Warrior Counselor's online platform, veterans in Virginia can access counseling that understands the unique challenges they face. Our virtual sessions provide convenience and privacy, allowing you to embark on your healing journey from the comfort of your own space.
PTSD Counseling for Veterans
War-related trauma can cast long shadows, affecting your well-being long after deployment. Our specialized PTSD counseling offers veterans the tools to navigate these shadows, helping you regain control and find renewed hope.
Non-Medical Counseling for Veterans
Not all wounds are physical; the emotional scars veterans carry are equally significant. Our non-medical counseling addresses these emotional struggles, providing a safe space to process your experiences and foster resilience.
Counseling for First Responders
As a first responder, you face unique stressors that can take a toll on your mental health. Our counseling services extend to first responders, offering tailored support to help you manage the challenges you encounter in your line of duty.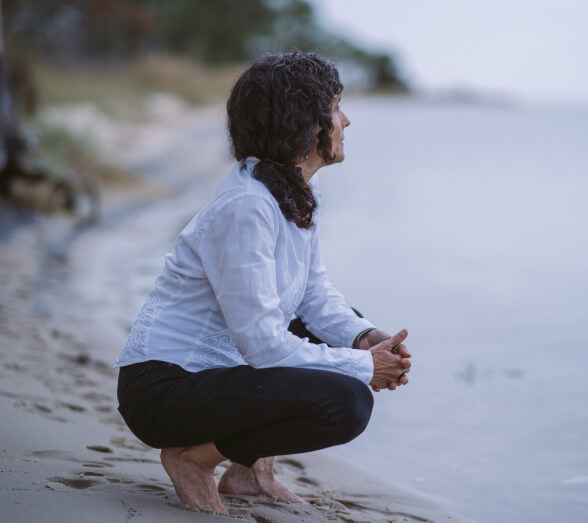 Stigma-Free Counseling for Veterans with Lauren
Lauren's mission is to serve those who have served. People who serve in the military and its culture are defined by duty, honor and commitment. Raised in military communities, Lauren knows the toll it can take on the individual, couple, and family is real.
As a counselor for Military One Source, she has helped people overcome the effects of multiple deployments from PTSD to relationship problems. Working with Lauren, couples learn how to identify their dysfunctional patterns, communicate effectively, and avert conflicts before they arise.
To be clear, not every success means a couple stays married. Sometimes success is separating as friends peacefully and learning how to effectively co-parent.
Lauren's mission to counsel veterans is profoundly impacted by the stories of the POW/MIAs she wrote about with Project Recover, a nonprofit that brings American POW/MIAs home. More than 70 years later, their enduring legacy message is one of love, unity, gratitude, and hope.
Counseling today's veterans is Lauren's acknowledgement and thank you to our living, past, and fallen heroes.
At Warrior Counselor, we understand the importance of stigma-free counseling. Lauren's empathetic approach creates a safe environment where you can openly discuss your concerns and experiences without fear of judgment.
Book a free 20 minute session with Lauren. Talk with her on general topics or direct challenges facing you and your loved ones.
Courage is knowing you want a better life — and going for it.
I'm not one that readily opens up and shares my feelings...
---
I'm not one that readily opens up and shares my feelings, but Lauren has a knack for getting you to do so in a very engaging and non-intrusive manner. I was struggling with stress and anxiety issues and Lauren helped me work through these issues by helping me identify some of the indicators of the onset of problems and providing me with tools to overcome them. I quickly found that I looked forward to my meetings with Lauren in anticipation of the progress I knew that we would make.

Colonel, USMC
Lauren helps me see myself more than any mirror ever could...
---
Lauren helps me see myself more than any mirror ever could, and in doing so has helped me put the pieces of my life together in a way that has completely transformed me. She has a way of making my inner world make sense, especially when that inner world feels at odds with reality. She has helped me claim my power, destiny, and freedom – planting me firmly in the driver's seat of my own life. She gave me the keys to the universes within me that I thought were just locked rooms.

Monica Lee
Engaging, warm, and welcoming...
---
Engaging, warm, and welcoming, Lauren was a tremendous counselor. Her insights were incredibly on target and helped us to understand both the underlying problems in our relationship and the issues we had to deal with as individuals. She's a gem--positive, while not shying away from being direct and honest. I would give her my highest recommendation.

Colonel, USAF
Lauren has helped me to realize...
---
Lauren has helped me to realize that the fear and anxiety I feel is not out of the ordinary; that I am normal, and am certainly not alone in my day-to-day struggles. I have learned techniques to face my fears, to deal with them, and to overcome them. Lauren's counseling techniques allow me to choose what I want to focus on session-to-session, to bring up and discuss the things that I am dealing with right then. She is always offering up different methods, techniques, and ideas that keep me actively involved in my therapy.

Staff Sergeant, USAF
Lauren has been an absolutely fabulous marriage counselor...
---
Lauren has been an absolutely fabulous marriage counselor. We both really like her and feel like she listens to us and understands our individual points of view—which is very unusual, for both spouses to feel equally comfortable with a counselor! During our most difficult times, Lauren was willing to see us right away—there was one week when we saw her three times! I have recommended Lauren to so many of my friends that I keep running out of her business cards.

State Department Professional
We all have stories about our lives. When you work with Lauren you'll become aware of the cause and effects behind your story. As you become more aware of the why, you will learn more about yourself, what you want, and what stands in your way. Through it all, you will become more empowered to live into your fullest and happiest expression of yourself.
Lauren's style is direct and compassionate. She asks questions, offers ample reflection, and challenges the status quo appropriately. The counseling journey is a deep dive to your inner truth and finding tthe courage to stand for it. Lauren brings skills, presence and reflection to challenge and accompany you on that journey.
This is where the journey begins.